Quick Links:
THE E-SIGNATURE FAMILY
THE E-SIGNATURE ARCHITECTURE
DOWNLOADS
E-SIGNATURE INSTRUCTIONS (OUTLOOK/OFFICE 365)
---
THE E-SIGNATURE FAMILY
---
THE E-SIGNATURE ARCHITECTURE
National Signature Structure

Campus Signature Structure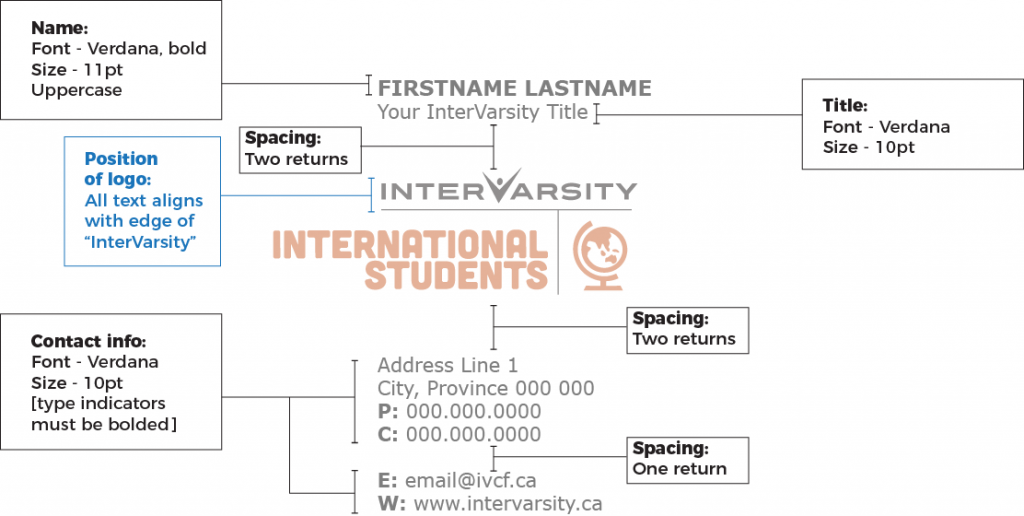 Camp Signature Structure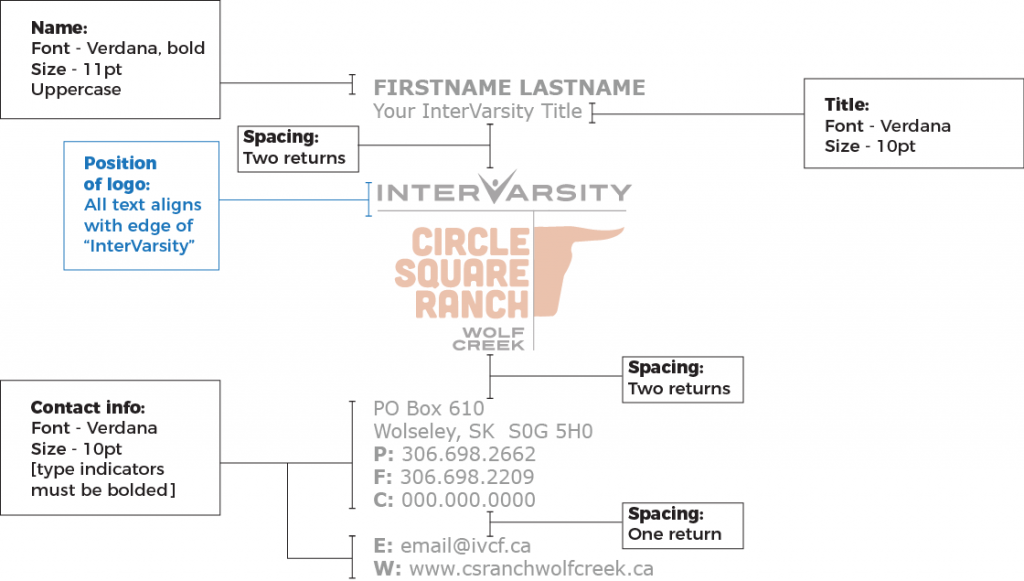 ---
DOWNLOADS
Open the appropriate Microsoft Word document below and copy your E-Signature. Once copied, you may paste it into any email program's signature preferences.
National/Executive/Campus Leadership Signatures
National Service Centre/Executive
Campus Leadership (Staff Directors/National Directors)
Missions
Camp Signatures
Circle Square Ranch Big Clear Lake
Circle Square Ranch Grand River
Circle Square Ranch Halkirk
Circle Square Ranch Spruce Woods
Circle Square Ranch Wolf Creek
Pioneer Camp Alberta – Lodge
Pioneer Camp Alberta – Ranch
Pioneer Camp Manitoba
Pioneer Camp Ontario
Pioneer Camp Pacific
Campus Signatures
Undergraduate
Undergraduate KCF
Undergraduate Asian Students on Campus
High School
International Students
Graduate Students & Faculty
---
E-SIGNATURE INSTRUCTIONS
Below are links to instructions for how to access your signature preferences in Outlook (Mac & PC) and Office 365 Outlook online. Use the Microsoft Word file in the download above to copy your signature and then follow the instructions in the links below for where to paste your custom signature. Make sure you edit your contact information as the files above have placeholder text.
Creating signatures in Outlook for Macs
Creating signatures in Outlook for PCs
Creating signatures in Office 365 Outlook online